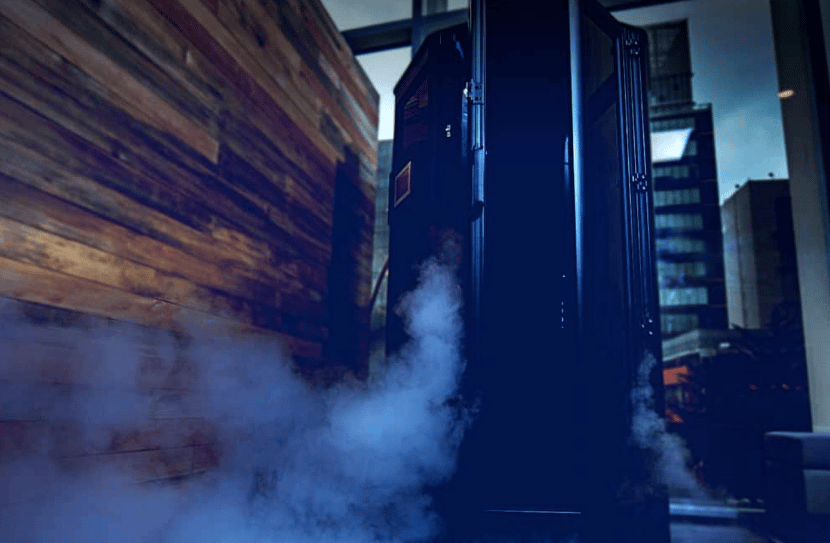 Frequently Asked Questions
Impact Business Basics
What does Impact do to help my business succeed?

Impact partners with you from the beginning and stays with you every step of the way.

Can you help me with space-planning for my cryotherapy location?

Impact can provide space requirements and ventilation requirements so you can choose and build-out an appropriate location.

Can you recommend a gas supplier?

Impact will work with you during the Project Management phase of your business to identify a qualified nitrogen gas supplier.

How will I install my Impact Cryosauna?

A factory-trained technician will install and calibrate your equipment.

What kind of training do you provide?

Impact provides on-site training with equipment installation. In addition, as you hire new staff as well as annually, you can access remote training through the online library of videos and documents. Both on-site and remote training include a test for you and your staff to secure a Training Certificate.

Who do I call when I have general cryotherapy business questions?

Call 877-467-2796 and the team member best suited to answer your business questions will work with you.

Do you recommend a scheduling system?

Now that you are one-step closer to opening your cryotherapy business, you will need scheduling/marketing/reporting software to manage your new business. Impact Cryotherapy recommends either of the two options noted below (click on the hyperlinks below to receive the Impact Cryotherapy preferred pricing and/or specials). MINDBODY Online scheduling software to simplify your work. Easy scheduling, retail, marketing tools and more, from the leader in software for small businesses. As an Impact Cryotherapy VIP customer, you will receive one month FREE with your paid subscription to MINDBODY.

Who do I call if I have a technical question about my cryosauna?

The best way to reach us for support is to sent us an email to: [email protected]. Or sign up for our customer portal at: support.impactwellnessbrands.com. You can also call support at 877-467-2796 (option 2).
Impact Cryosauna Equipment
Where is the Impact Cryosauna made?

The Impact Cryosauna is made in ISO 9001 certified facilities.

Why is it shaped like an Octagon?

The Impact Cryosauna is shaped like an Octagon to achieve efficiency in cooling.

What is it made of?

The Impact Cryosauna is made of plexiglass, aluminum, anti-microbial fabric, a UL electrical control panel, and cryotherapy-rated plumbing components.

Is there a warranty?

Yes – New Impact Cryosaunas come with 1 year warranty.

Does the Impact Cryosauna require a dry cycle?

The Impact Cryosauna needs no drying-out time. It will run continuously throughout the day. In fact, the more it runs, the more efficiently it runs.
General Cryotherapy
What is whole body cryotherapy?

Cryotherapy is the practice of using cold temperatures to support healing and wellness; it dates back to ancient civilizations. Whole body cryotherapy is the modern application and stimulates the same rejuvenating and recovery benefits at a whole new level of cold in just three minutes.

Is it like an ice bath?

Whole body cryotherapy is similar to an ice bath in that it is a cold therapy. There are key differences. A whole body cryotherapy session is a maximum of three minutes and an ice bath is a maximum of twenty minutes. Cryotherapy is a dry, painless cold and an ice bath, at a minimum, is uncomfortable. Whole body cryotherapy cold only penetrates the top layers of skin; an ice bath penetrates into the muscles and joints which introduces the potential for tissue damage and the potential to lower the body's core temperature. Whole body cryotherapy cold dissipates quickly; ice bath cold dissipates gradually.

Why do people use whole body cryotherapy?

People use whole body cryotherapy to compliment health and wellness initiatives. The Impact Industry Survey revealed the alternative modality provides relief from aches and pains to mental well-being. Details available to Impact customers.


What do I wear during a cryotherapy session?

During a cryotherapy session a participant wears dry thermal socks, thermal gloves, cryo boots and undergarments.

How will I feel during the cryotherapy session?

During the cryotherapy session participants feel an extreme dry cold on the surface of their skin and may even shiver.

How will I feel after the cryotherapy session?

After the session, participants warm up in just moments and report a sense of invigoration and euphoria.

How often can I have a cryotherapy session?

Cryotherapy can be a daily regimen and indeed provides the best results with consistent use. Many enjoy daily sessions and athletes often cryo twice daily: once before and once after a training session or event.